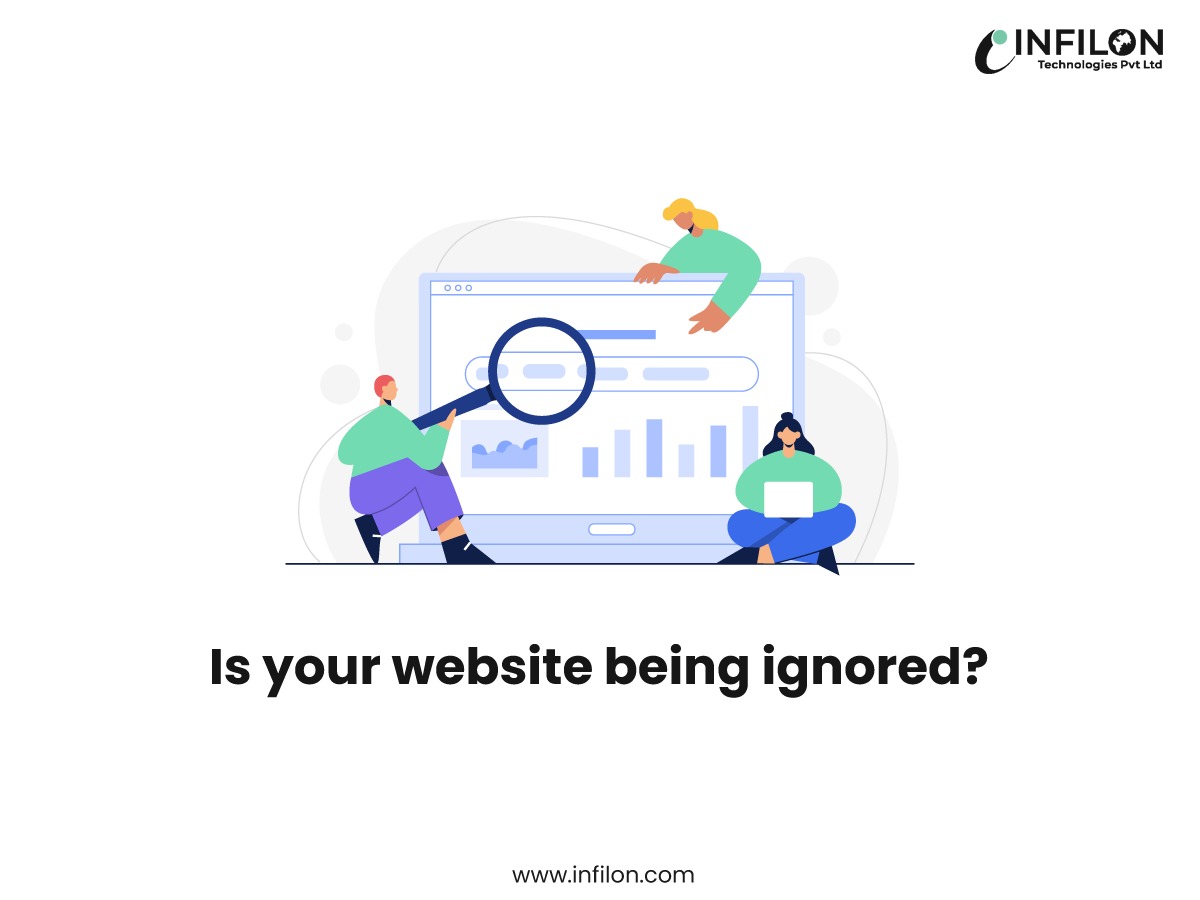 Is your website being ignored? These are 5 reasons why your website is not being seen.
Your website should be ranked high in all search engines. You want to attract as much organic traffic as possible. The lack of effective SEO services in India means that many business owners miss out on organic traffic. Infilon is an SEO Company in Ahmedabad that has helped many clients increase organic traffic to their websites. We are also known for being one of the top SEO agencies in India. How to help you analyze the possible reasons why people are ignoring your website.
Loading time
It is important to pay attention to website loading times. Websites that load quickly receive more traffic than those with slower loading times. A website's loading time is the time it takes to load fully. The faster a site loads, the better the user experience. To get more visitors, website speed is crucial. The SEO rating of a website is also affected by its loading time. The SEO rating will drop if a website takes longer to load. This factor can cause your website rank to drop slowly, which will affect your website's traffic. Your SEO company is crucial in helping you navigate this issue. Many Indian SEO companies fail to properly guide their customers.
Responsive web design
A responsive website is one that adapts to any screen size. Websites that do not use responsive design will show users the desktop version for all devices. Most users today prefer to use their mobile phones and tablets to surf the web. Users will have to zoom in and out several times to see the desktop version on their cell phones. Users lose interest in your site.
Too many popups
While pop-ups can be helpful in increasing conversion rates, they are not good for websites. Excessive pop-ups can cause irritation and hamper the user experience. It is important to make it easy for users to delete pop-ups from your website. Your existing users should not be confronted with pop-ups.
Too many ads
Advertisements can be a great way to generate revenue and bread & butter income. Too many advertisements are a bad idea. It deters visitors from enjoying a positive experience on your site. Users can also be annoyed by too many ads. It gives users the impression that your primary concern is revenue, rather than quality content. This can impact the rank of your website.
Security
While secure websites include HTTPS in the address, un-secure websites use HTTP. This is the easiest way to identify safe websites. It is not safe to make a payment on websites that use the HTTP protocol. These websites could steal confidential information. It is essential to have a secure and safe website, especially when money transactions are involved. This will build trust and make your users feel at ease while they browse your website.
When developing your website, ensure you take into consideration the following factors and only work with the best SEO company Ahmedabad. Infilon SEO Company is available to answer any questions regarding website development. For inquiries and consultations, call us at 8000230350.